Whole-Home Generators
Oklahoma is no stranger to severe winds and tornados that can cause power outages. To combat this, residents should consider installing a whole-home generator to ensure they never have to go out with crucial power.
At Air Comfort Solutions, our dedicated electricians are adept at delivering top-notch generator services that improve the safety and protection of your home's electricity.
When you're ready to learn more about generators and their benefits, call (918) 236-9208 or contact us online. 
What Is a Generator?
Powered by an external fuel supply like natural gas or propane, whole-house generators are designed to provide homes with electricity in the event of an outage. If an interruption to your power is detected, a transfer switch will turn off, and your whole-home generator will automatically switch on. These units can even supply power for several days if necessary.
Call (918) 236-9208 today or schedule online to learn more about generators and how they can benefit you and your home. 
Generator Services
Air Comfort Solutions understands the importance of having a reliable power supply. Our comprehensive generator services include:
Generator installation & replacement: We'll promptly install a new generator or replace your current one efficiently and precisely. We will guide you through selecting the right model for your needs, determining the correct area for placement, and more.
Generator repair: Is your generator on the fritz? When an issue arises, it's important to schedule a repair fast. We'll diagnose the issue and offer the best solution.
Generator maintenance: Keep things in check with your unit by scheduling generator maintenance with us. A routine tune-up will inevitably extend your unit's life span and ensure all parts work up to par.
Call (918) 236-9208 or contact us online today to schedule generator services and keep your home running.
Generator Brands/Manufacturers
Air Comfort Solutions has the skills and knowledge to service all major generator brands. Some of the best generator manufacturers on the market today include:
Generac
NorthStar
Winco
Briggs and Stratton
Durostar
Pulsar
And more
Pros & Cons of Generators
Whole-home generators can be beneficial for those living in Oklahoma City. Some of the perks they offer include:
Reliable power supply during an outage
Preventing your food from spoiling
Powering critical medical supplies and other appliances
Won't leak carbon monoxide like their portable counterparts
Peace of mind
While the pros of a generator outweigh the cons, a few setbacks include:
They aren't cheap.
They are often noisy.
Why Should a Professional Service My Generator?
Installing a generator shouldn't be a DIY job. Proper knowledge and tools are needed to ensure your generator is efficiently installed. These systems use complex electrical components that can be hazardous to your health if they're not handled professionally.
Let the team at Air Comfort Solutions expertly tackle your whole-home generator installation needs. Call (918) 236-9208 or contact us online to schedule a dependable generator installation.
Choose Air Comfort Solutions for Top-Grade Generator Services
For quality whole-home generator services you can count on, consider Air Comfort Solutions. We have supplied dependable backup power to residents of Tulsa and Northeast Oklahoma for many years, and we're committed to delivering superb customer service and a 100% satisfaction guarantee.
We offer 24/7 emergency services, upfront pricing, and free estimates for added peace of mind. Schedule a service with us today at (918) 236-9208 or online to keep your home running regardless of power outages in your area.
Frequently Asked Questions
How long do whole-home generators last?
With proper maintenance, standby generators can last for several decades.
How much does a whole-home generator cost?
Keeping the unit's price and installation costs in mind, homeowners typically spend anywhere from $10,000 to $20,000.
How long can I run my generator?
As long as your unit has enough fuel, it can run until your home's electricity returns.
Request Service Today!
Are you ready to experience the Air Comfort Solutions difference? Fill out the contact form below.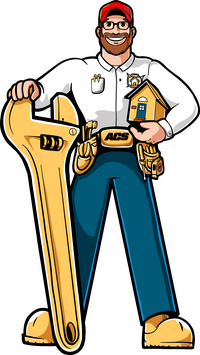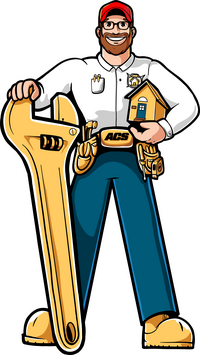 Join the Air Comfort
Solutions Family!
Air Comfort Solutions is proud to offer our exclusive membership program to help families save on all their home service needs!
20% Discount on AC & Furnace Repairs
No Overtime Charges
Two HVAC Tune-Ups Annually
Guaranteed Service Within 48 Hours
And Much More!
Learn More